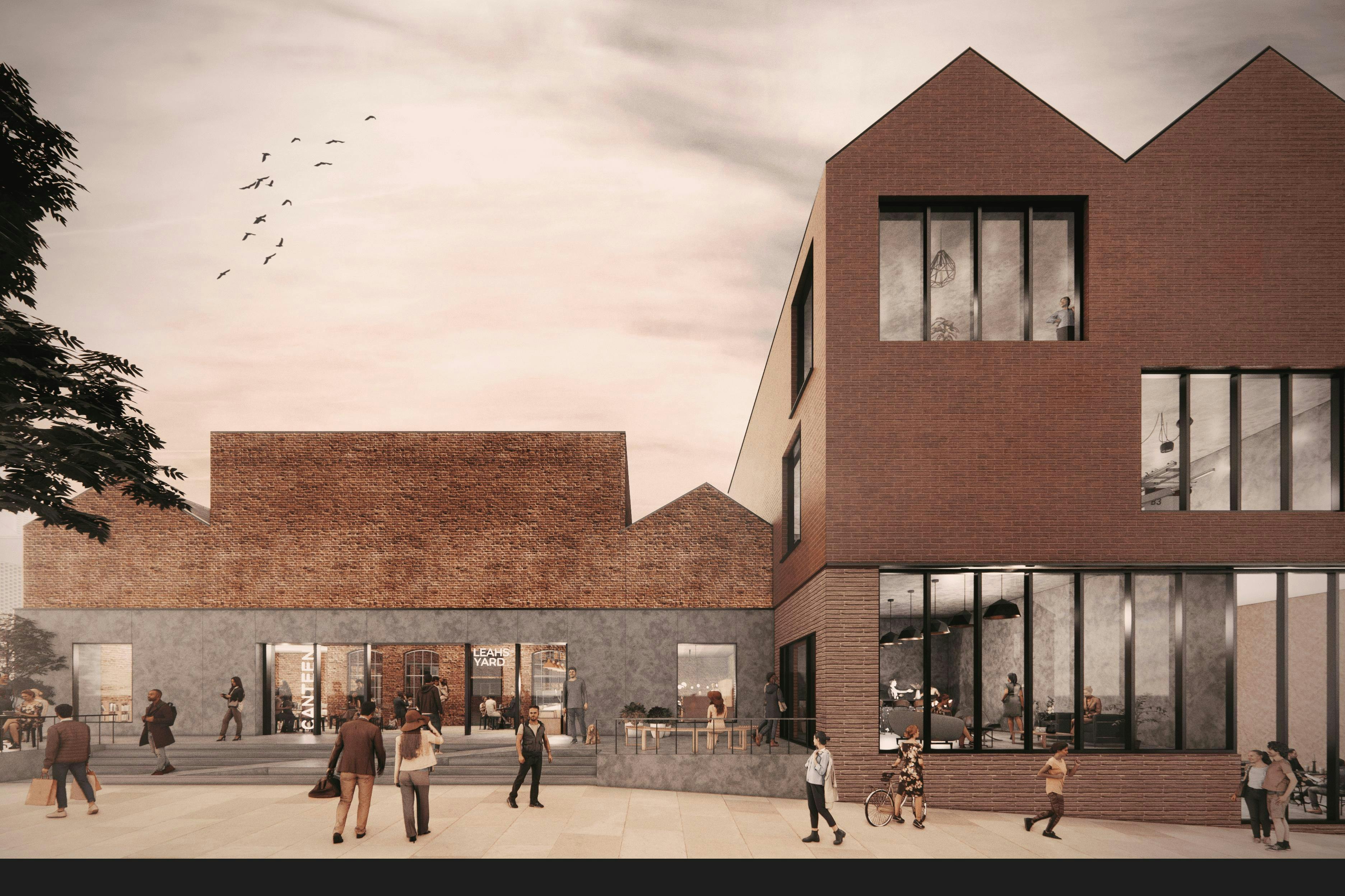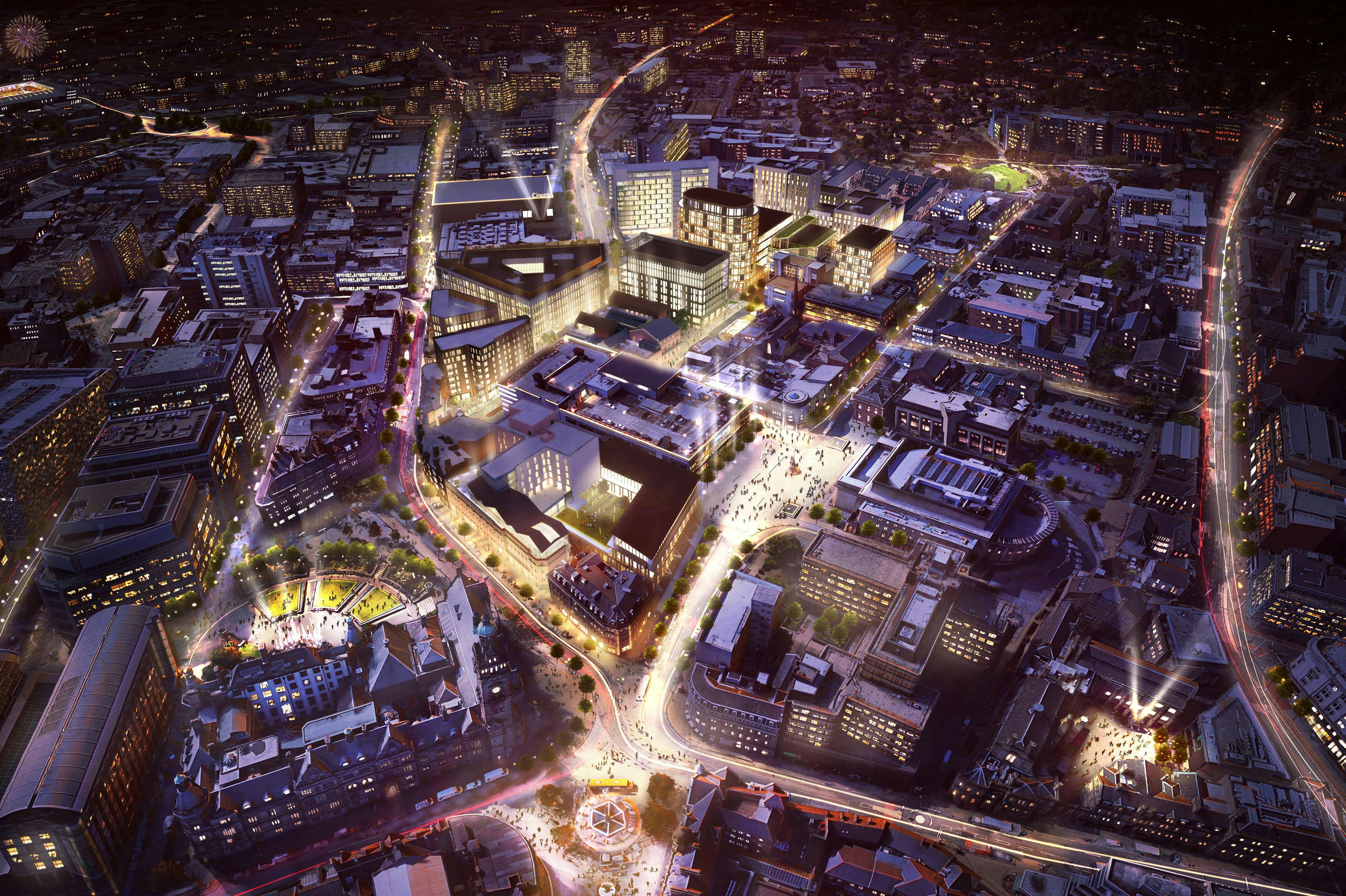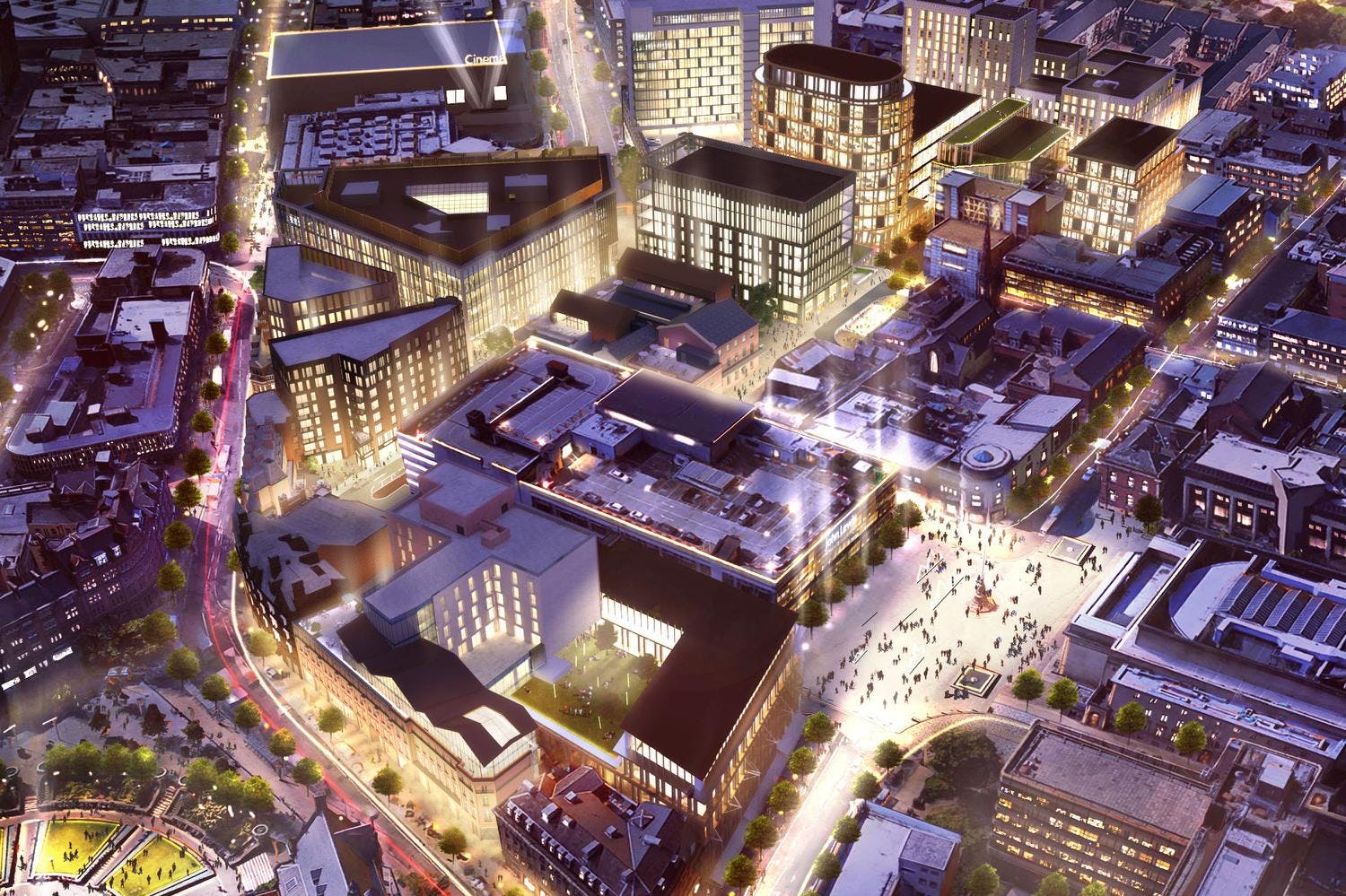 Unique Opportunity
| | |
| --- | --- |
| Property Type | Retail / Offices / Other |
| Tenure | To Let |
| Size | 18,630 sq ft |
| Rent | Rent on Application |
| Energy Performance Rating | Upon enquiry |
Ambitious redevelopment of "Little Mesters" workshops to become hive of activity comprising studios, quirky retail units and cafes
Location
Located on the site between Wellington Street, Carver Street and Cambridge Street, Leah's Yard is part of Block H which will link directly to the attractive new public spaces of Charter Square and Five Ways. It is just a stone's throw away from Grosvenor House – the new HSBC Sheffield headquarters and Sheffield home of law firm CMS. It is less than 5 minutes walk to Fargate and the tram/bus stops of West Street. The main train station is a 9 minute walk.
Key Points
Unique collection of former Mester's space
Re-imagining of inspired makers spaces
Historical "soul" to be retained
Characterful cobbled courtyard at heart
Part of wider HoTC2 redevelopment scheme
Expressions of interest - 12 noon 11th September 2020
Available area
We are informed the property comprises the following. All areas are approximate and subject to design development.
| | | |
| --- | --- | --- |
| Basement | Leah's Yard | 1,420 |
| Ground | Leah's Yard | 3,840 |
| Ground | New Build | 2,590 |
| 1st | Leah's Yard | 4,130 |
| 1st | New Build | 3,130 |
| 2nd | Leah's Yard | 2,210 |
| 2nd | New Build | 1,310 |
| Total | | 18,630 |
Leah's Yard
A Grade II* Listed building dating back to the early 19th century, Leah?s Yard once housed up to eighteen ?Little Mesters? industrial workshops.
The collection of workshops has a fascinating history associated with the cutlery industry and featured handle makers, knife manufacturers and silver stampers. The key to the success of the buildings was that they could be adapted to provide a number of different metal industry trades, all on the single site.
The Council will commence structural repair and renewal work in 2020. The overall ambition is for this to once again become a hive of activity with Sheffield- inspired makers spaces; studios; quirky retail units and cafes ? all sitting around a characterful cobbled courtyard.
There is a potential route through to the square, which links Backfields, Cambridge Street Collective and Bethel Chapel.
Landlord's Shell and Core Works
Phase one (shell and core) works on Leah?s Yard will commence in August 2020 and will take a year to complete. Phase one will comprise of structural and waterproofing works which will restore the shell of the existing Grade II* Listed Building. Works include, but are not limited to

- New heritage approved double glazed windows and doors and associated ironmongery
- New roof, trusses, purlins and rafters throughout
- New gutters and rainwater goods
- All walls repointed internally and externally
- All timber lintels replaced, and stone lintels repaired or replaced where required
- New timber floor joists where required
- Introduction of a structural diaphragm where required
- Reuse of floorboards where possible
- Stitching walls where needed
- Chimney repairs
- New heritage approved basement covers
- Courtyard cobble sets relayed
- New shop fronts to Cambridge Street

The drawings and sections above show new development behind the retained Cambridge Street facade. Retention of the two existing buildings, Chubby's and the Tap and Tankard, might be considered as an alternative.
The Opportunity
We are appointed to identify expressions of interest for the building as a two stage process to identify an operator / tenant.
The Council are shortly due to be undertaking shell and core works including new roofs and floors, to put the building back into a decent state of repair.
The architect's are currently working up proposals which will demonstrate how the building, on its three floors, might be used operationally, including possible solutions for means of escape, compliance with the Disability Discrimination Act, vertical circulation, permeability etc. These feasibility plans will be available in a month or so and will be used for the second stage of the bids.
The architect's are also exploring options for the adjoining two properties, the former Chubby's and The Tap and Tankard. These will both be an integral part of the proposals for Leah's Yard.
Timeframe and Submissions
At this first stage we are just seeking expressions of interest (which should include outline proposals) in order to identify potential tenants/operators with whom we might have subsequent discussions and develop a shortlist for the second stage which will invite final bids.
The Council has an open mind regarding whether the second stage of works are undertaken by the tenant/operator to meet their specific requirements or whether they are undertaken by the Council as a second phase and leased on this basis.
When formal offers are sought we would expect the terms to be a mixture of capital and rent. If the Council are required to undertake the second phase works then we would expect this to reflect in the final terms agreed.
The Offer Form at this stage will request outline information on the financial offer; proposals for use and initial proposals for fit out, including responsibility for funding of the works; track record of the bidder and confirmation of funding sources and availability. Parties are also able to submit further information and documents to support their bid. An Offer Form is available on request from the retained agents.
The outline information on the financial offer should indicate your proposed rent offer within a range for now and an indication of any capital available also as an indicative range. The Offer Forms will clarify these requirements further.
The proposals will be assessed both in terms of outline quality of proposals and financial offers along with statements on wider economic and social benefits.
All three elements of Block H (Cambridge Street Collective, Bethel Chapel and Leah's Yard)other than H2 (the office building) are being marketed at the same time and whilst the Council's preference is for separate offers (for CSC and Bethel Chapel), submissions for more than one part will be considered.
Expressions of interest should be submitted to the retained agents ' by 12 noon Friday 11th September.
For further information, please contact: Tim Bottrill (Mobile): +44 (0) 7810 865 561 or Email: tim@colloco.co